"In Containment" (part 4) uploaded to DocumentingIan Channel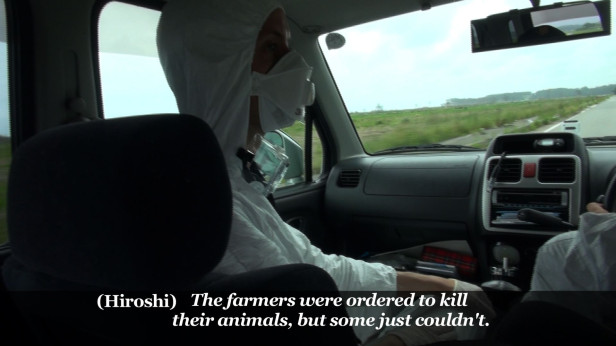 Part 4 of Ian's new documentary "In Containment" has been uploaded to DocumentingIan Channel.
STORY: Ian and Hiroshi enter the exclusion zone, 10km from the damaged nuclear power plant in Fukushima.  After traveling down the tsunami-ravaged coast, they drive through the center of Namie town, which was badly damaged in the earthquake.  After getting out of the car to measure radiation levels, they are stopped by a police patrol and questioned.  Finally, after coming across a herd of cows that roams freely in the exclusion zone, the film crew unknowingly drives directly into a radiation hotspot.