"In Containment" (Part 3) uploaded to DocumentingIan Channel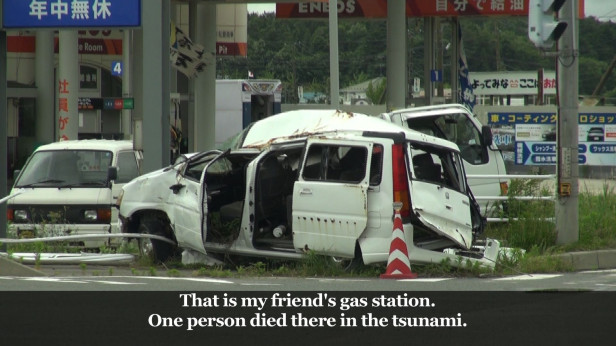 Part 3 of Ian's current documentary "In Containment" has just been uploaded to DocumentingIan Chanel.
Part 3 STORY:  Hiroshi takes Ian into Odaka, the southern-most part of Minamisoma which is between 10 to 20 km from the damaged nuclear power plant in Fukushima.  After the nuclear meltdown Odaka was evacuated and became part of exclusion zone, and since access has only recently been allowed, much of the destruction remains exactly as it was after the earthquake and tsunami.  Ian speaks with a resident of Odaka about the current state of limbo they are in and their fears for the future.  Later, on his way to the exclusion zone, just 10 km from the nuclear plant, Ian meets a woman and her father who are also heading to the no-go zone to visit their home for the first time since the disaster.
Part 3 can be viewed here.