European Premier of "In the Grey Zone" held in Rotterdam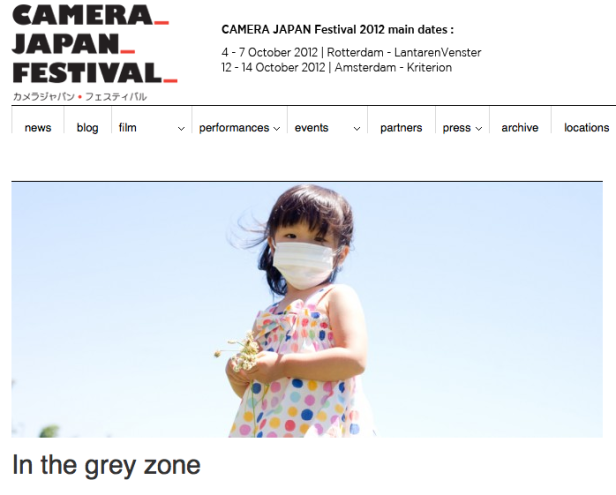 The World Premier of "In the Grey Zone" was held today (October 6) at the 2012 Camera Japan Festival in Rotterdam, Holland.
Japan Camera, held annually in Rotterdam and Amsterdam, is "a Japanese cultural festival with its main focus on film that also dives into other areas like art, music, dance, fashion, architecture, food and many more" (Camera Japan website).
Due to extenuating circumstances, Ian was unable to attend the screening in Rotterdam, but he joined the post-screening Q and A via Skype from his Tokyo studio.
(Click HERE to read what TheHagueOnline.com wrote about "In the Grey Zone" when it was chosen as one of the Top Picks of Camera Japan.)