Asian Premier of '-1287' Announced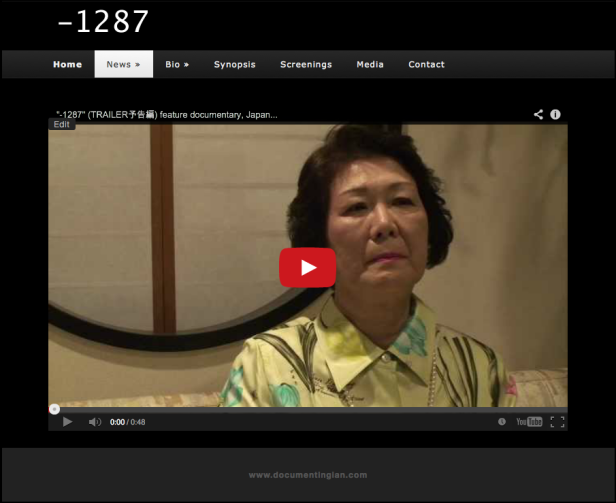 The Asian Premier of Ian's newest documentary '-1287' (2014, 70 min, JAPAN) will take place in the Taiwan International Documentary Film Festival (October 9-19).  The film, pronounced 'minus-one-two-eight-seven' will be one of 15 films in the International Competition.
Read the full story and more about the film on the DocumentingIan Blog.